►  Fast track access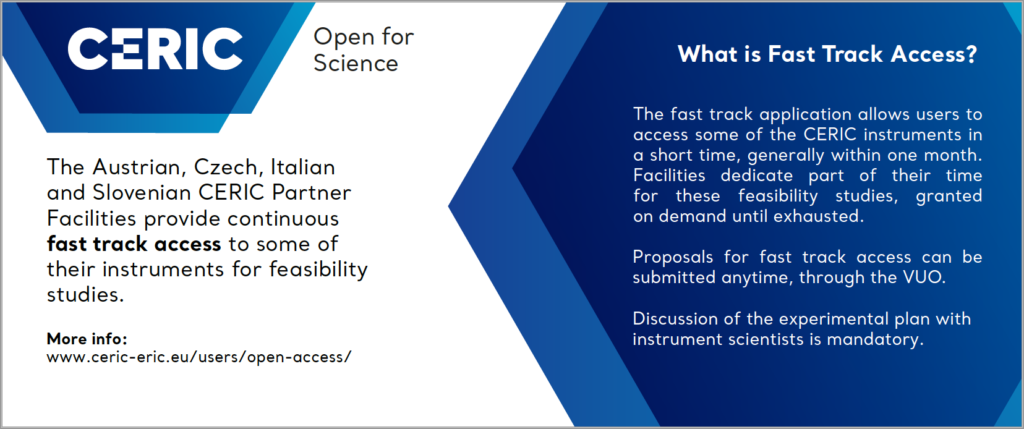 CERIC offers the possibility to gain access to some of its instruments for feasibility studies or very short measurements. The Austrian, Czech, Italian and Slovenian partner facilities will dedicate 5 days per semester to this modality of access, granted on demand until exhausted.
For more information, click here.
►  Promotion access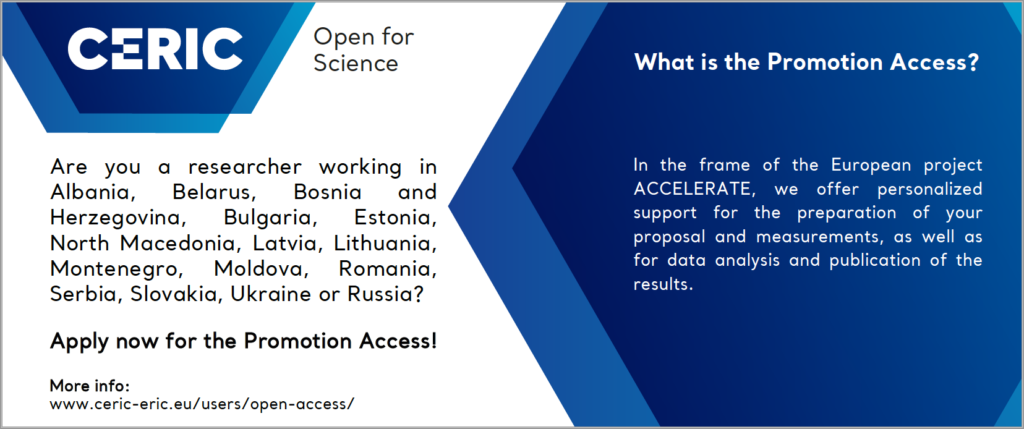 CERIC offers personalised support for the preparation of your proposal and measurements, as well as for data analysis and publication of the results.
Upon request, CERIC researchers can provide a personalised support for the:
Design of the experimental plan and proposal writing,
Follow-up during the measurements,
Support in data analysis, reporting and publication.
This support is free of charge.
For more information, click here.