17 November 2017 , Graz – Austria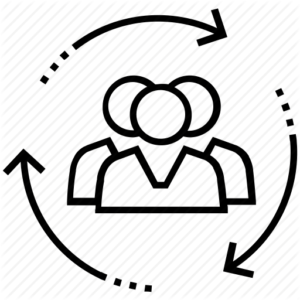 On November 17th, CERIC and ELI organised a workshop on Human Resources management in ERICs. The event was a great occasion for ERICs' managers and administrative personnel to discuss common challenges related to HR practices and processes. The workshop took place in Graz, Austria, following the 1st ERIC Forum Meeting.
Invited managers and HR expert speakers from CERIC, the European Spallation Source, BBMRI-ERIC, Deloitte and RESAVER presented best practices, with the aim of finding solutions and providing answers to common problems.
Markus Pasterk (Administrative Director at BBMRI-ERIC) presented the HR models used in his organizations, and the types of contracts according to the Austrian law (Download the presentation here). With an introduction to RItrain, he discussed the profiles and competences needed in Research Infrastructures, and the procedures for staff and knowledge exchange. Download the presentations on HR contracting in BBMRI-ERIC and on RITRAIN.
This was followed by the session presented by Anna Hansson-Kalaris (Head of HR at European Spallation Source-ERIC), who gave the example of HR management at ESS to explain different HR processes in an international organization and challenges which can occur in an international organization, such as: with a focus on the recruitment process, different relocation support actions, employment challenges, and the Swedish labour law. Download the presentation.
HR expert Angelika Hörzer (Payroll Services/Global Employer Services at Deloitte Graz) brought an even more in-depth analysis on HR issues for ERICs, specifically related to the international aspects of taxes, social security and its general rules and regulations, and the international aspects of labour law. Download the presentation.
Andrea Gino Crivelli (CERIC, member in the Board of Director of RESAVER) presented the different ways of discovering and measuring skills while taking into account mobility issues, and gave an overview of salary policies and the different types of social security systems. Finally, he gave an update on the RESAVER pension fund. Download the presentation on RESAVER and on HR for ERICs – Attractiveness.
Jana Kolar (Executive Director of CERIC-ERIC), closed the workshop with a presentation on ERA policies for researchers, including the HR strategy for researchers – HRS4R. Dowload the presentation.
The workshop was organized in the framework of the ACCELERATE and ELITRANS projects.
Download the programme of the event.