9-15 July, Toulouse – France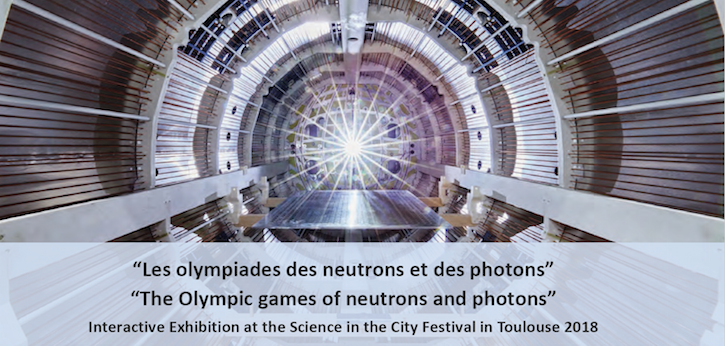 Discover the world of science and join the Olympic games of neutrons and photons!
CERIC, with the other members of the European Research Facility Association ERF-AISBL, will be in Toulouse from 9 to 15 July 2018 for the Science in the City Festival at ESOF 2018, with an interactive exhibition that will bring you through the tools and laboratories used by scientists to answer to the most challenging questions on health, energy, environment, cultural heritage, materials engineering and astronomy.
Come to visit us in Place du Capitole in Toulouse, to discover how to analyze and observe materials with neutrons, X-rays or synchrotron radiation. Fun games, exhibits and interactive installations will entertain you and let you explore the environment where great scientific discoveries are made.
ACCELERATE at ESOF 2018
CERIC's fast track access mode, which was developed in the frame of the H2020 ACCELERATE project to allow scientists making short measurements and feasibility studies at the CERIC facilities, will be presented by two young researchers who benefited from this opportunity. Mitja Denac and Bor Kolar Bačnik from the high school Gimnazija Vič will show the results obtained in their study, which may bring to better preserve ancient books and drawings from deterioration. In their research, they evaluated existing and new stabilization treatments for ancient documents where historical green pigment Verdigris was applied. Chemical analysis of the samples after accelerated ageing revealed the stabilizing power of the elected antioxidant and allies on degradation of pigment and paper. The research was supported by Gymnazija Vič, CERIC-ERIC (through ACCELERATE), the National and University Library – NUK in Ljubljana and the Pulp and Paper Institute in Ljubljana.
Exhibit's Venue
Click here to find our precise location in Toulouse.