5-10 May 2019, Split – Croatia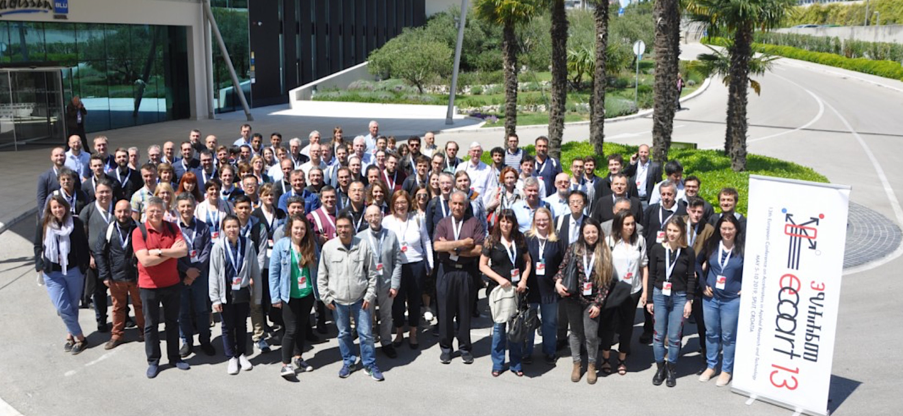 In the framework of ACCELERATE, CERIC took part in the 13th edition of the European Conference on Accelerators in Applied Research and Innovation (ECAART13), which was co-organized by CERIC's Croatian Partner Facility the Ruđer Bošković Institute.The Conference is held every three years and is the most relevant scientific meeting for professionals working in the field of accelerator based research.
The event brought together scientists and students to discuss future prospects in the application of accelerators in a variety of scientific and industrial fields such as materials science, life science, environment and more. It was also an occasion to present and share the latest scientific and technological results. Topics of the discussions spanned from ion beam analysis, synchrotron radiation, radiation effects on electronics and more.
Through the event, CERIC's aim was to make the participating scientific community get a deeper understanding of its open access procedures and application. In this regard, CERIC's Fast Track and Promotional Open Access opportunities were presented.
About the CERIC Fast Track and Promotional Open Access
 Through the Fast Track Open Access, CERIC offers the possibility to gain access to some of its instruments for feasibility studies or very short measurements. The Austrian, Czech and Slovenian partner facilities will dedicate 5 days per semester to this modality of access, granted on demand until exhausted. More info here.
Through the Promotional Open Access, CERIC offers personalised support to researchers from the EU's eastern border countries for the preparation of their proposal, measurements, data analysis and publication of the results and the services CERIC offers to proprietary research. More info here.